Find the perfect employee for any position.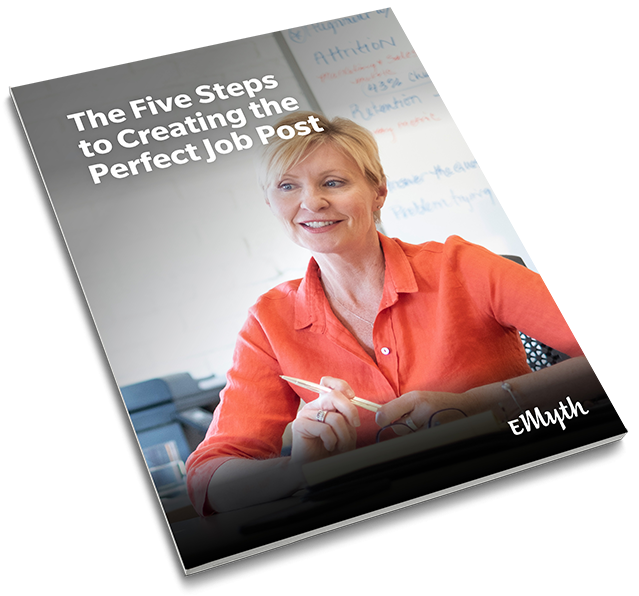 Hiring the right employees for your business requires knowing who you're looking for from the beginning. Our guide The Five Steps to Creating the Perfect Job Post will help you think through what you really need before you start your search, and help you craft the perfect post to attract your dream team.
Inside you'll find:
Tips for developing an Ideal Candidate Profile for any role in your business.
EMyth's job posting template to help you craft a clear and detailed post.
Instructions for how to write a detailed job summary and compelling company description aimed at attracting your perfect employee.