Create an environment of high-performance in your business.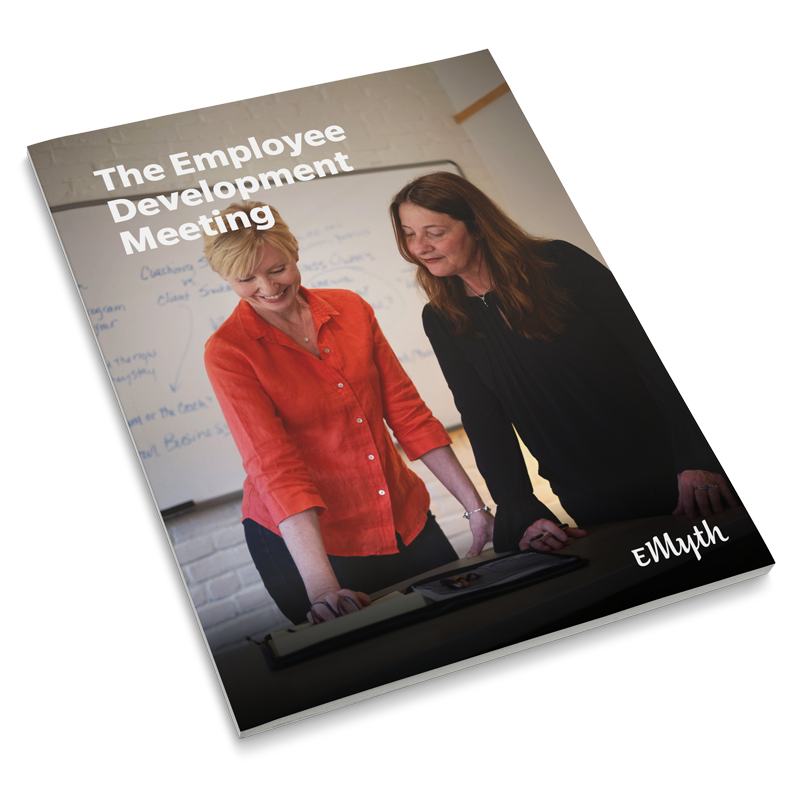 Team building activities are a great way to build company culture, but to truly increase performance—individually and collectively—you need to make space for each employee to openly discuss their roles, responsibilities and goals. That's where weekly Employee Development Meetings can help.

These meetings are a crucial productivity tool. They give each team member space to think critically about their work, performance and how they fit within the big picture. This individual work with your employees will help you cultivate new relationships between your people and your business, and give them the opportunity to take ownership over their roles. Our guide helps you start building Employee Development Meetings into your organizational structure.
Inside, you'll find:
Tips and instructions for your management team on how to hold Employee Development Meetings
A sample agenda for your first Employee Development Meeting, which you can modify for the future
Example questions for your employees that can promote open discussion and critical and innovative thinking