Create a plan for financial resilience in 2023.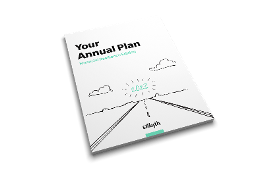 Is financial stability top of mind heading into the new year? As you start to think forward, commit to designing a plan that strikes a balance between your vision for the year ahead and the strong foundation you need to make it a reality. Our Annual Plan 2023 workbook will help you develop and execute an actionable plan so you can achieve your goals, strengthen your financial position, and weather any storms that try to stand in your way.
Inside, you'll get:
Tools to assess the current state of your business so you know where to focus.
A comprehensive outline for establishing practical steps toward achieving your goals.
Tips for ensuring your business can adapt to unexpected change.