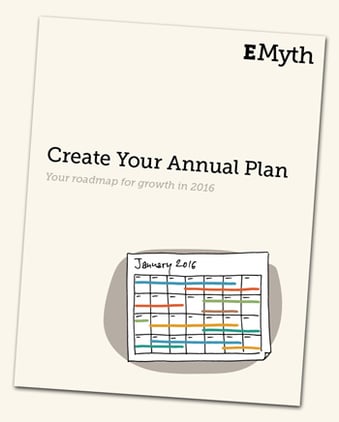 Your Roadmap for
Growth in 2016
Your Annual Business Plan is necessary to bring structure to your goals and business' needs for the year ahead—but when it comes to following a plan, it's easy to get lost in the details. More often than not, you'll find yourself with a plan that lacks clarity and space for flexibility.
Instead of creating a rigid guide that doesn't account for change, create a document that organizes your ideas for the future, with specific—and realistic—goals. That means stepping back to take a complete look at your business first, so you're not stuck focusing on the tiny details. In the end, you'll have a plan that you can actually use and execute.
With our Annual Business Development Plan Guide, you'll have a framework to help you:
Do a quick high level assessment of the primary areas of your business.
Clarify your big-picture priorities.
Delegate responsibilities to the right people.
Measure your progress over time.